Before and After-School Care Crisis in the Capital Region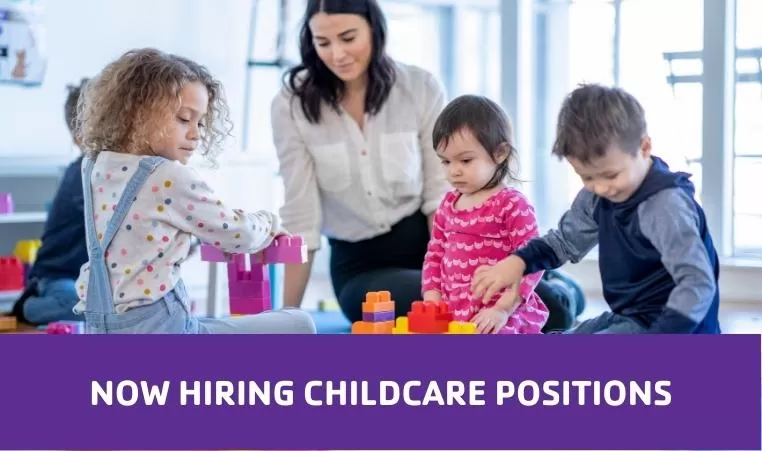 Capital District YMCA hiring over 150 positions to be filled in just three weeks
Albany, NY - The Capital District YMCA (CDYMCA) is hiring over 150 before and after school care in 14 school districts across the Capital Region in the midst of one of the worst labor crises in the childcare field in the last thirty years.
School districts affected include: Burnt Hills/Ballston Spa, Galway, Shen, Bethlehem, Guilderland, Greenbush, Mohonsan, Albany, Schalmont, Glenville-Scotia, Schenectady, Schodack, Coxsackie, and Duanesburg.
"Providing safe, affordable child care is essential to the workforce of the Capital Region," said Lynn Siebert, Executive Director of Childcare. "Without childcare, thousands of parents will have to leave their jobs or reduce their hours, creating an even worse labor crisis here in the Capital Region."
The CDYMCA is one of the largest providers of childcare in the Capital Region. They will be hosting a series of jobs fairs at several of its branches in the next two weeks.
"The CDYMCA is committed to diversity, equity and inclusion, knowing that these efforts create better opportunities for all," said Dave Brown, President and CEO. "Statistically speaking, when childcare locations close, communities of color are economically impacted the most. We are working hard to prevent this crisis in our communities."
Stop by the locations below to learn more about opportunities in childcare at the CDYMCA:
August 23, 5:30-7:30 pm: Guilderland YMCA, 250 Winding Brook Dr, Guilderland, NY 12084
August 24, 5:30-7:30 pm: Bethlehem YMCA, 900 Delaware Ave, Delmar, NY 12054
August 30, 5:30 - 7:30 pm: Glenville YMCA, 127 Droms Rd, Scotia, NY 12302
August 31, 5:30-7:30 pm: Southern Saratoga YMCA, 1 Wall St, Clifton Park, NY 12065
September 8, 5:30-7:30 pm: Schenectady YMCA, 433 State St, Schenectady, NY 12305
To apply online for jobs, visit bit.ly/CDYChildcare