Capital District YMCA Re-launches Black and Latino Achiever Program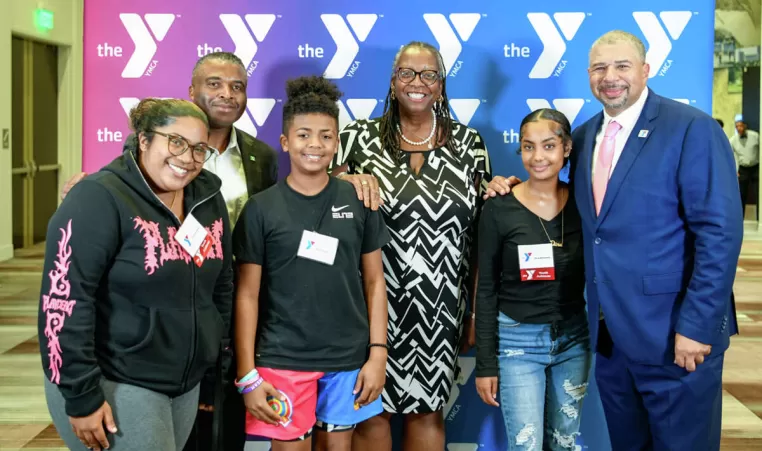 CDYMCA invites professionals to launch and networking event at the Albany Capital Center on Wednesday, September 14
Albany, NY - The Capital District YMCA (CDYMCA) is re-launching its Black and Latino Achievers Program with a kick-off event on Wednesday, September 14 from 5:30-7 pm at the Albany Capital Center.
Founded in 2003, this program helps students from all backgrounds develop skills, raise their academic standards, graduate from high school and focus on career goals through weekly meetings with mentors and community leaders.
"COVID-19 caused us to pause our activities," said Susan Perkins, Director of Youth Development. "We are excited to re-launch our program with partnerships with several area school districts including Schenectady and Albany City Schools."
Members of the Achievers program are provided with the opportunity to set career and education goals, and get the help they need to achieve those goals. Achievers meet new people and try many new, worthwhile experiences including:
● College and University Tours
● Workplace Tours
● Wall Street & New York Stock Exchange
● College Financial Aid
● Résumé and Interview Skills
● Financial Literacy
● Northeast Regional Teen Summit
● College Scholarship Program
● Finance Program
● Internship Program
● Science, Technology, Engineering & Math Program
● Youth Leadership Program
● Business Program
"The CDYMCA is committed to diversity, equity and inclusion, knowing that these efforts create better opportunities for all," said Dave Brown, President and CEO. "These students are the future leaders of our community."
This program is free of cost; the experience of each student is valued at $1500. The program culminates in an end of year banquet to celebrate their achievements. In the past 19 years, the program has served hundreds of youth across the Capital Region.
To celebrate the program's re-launch, the Capital District YMCA is inviting community leaders to learn more about the program on September 14 from 5:30 to 7 pm at the Albany Capital Center. To RSVP, visit https://bit.ly/AchieverKickoff