YMCA Hosts Annual Youth and Government Program Conference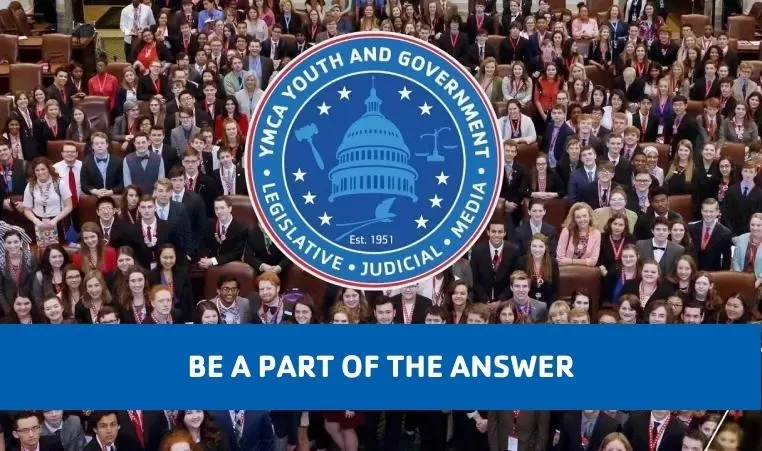 375 high school students from around New York State to gather in Albany for 3-day event dedicated to learning about state government.
ALBANY, NY — The Annual YMCA Youth and Government Program Conference is back in-person March 18-20, 2022 at the Desmond Hotel in Albany, New York. 375 high school students (including students from Capital District schools and YMCAs) and 75 adults from New York State will gather to participate in the first in-person event since 2019.
The YMCA Youth and Government Conference is a 3-day experiential learning program in which students serve as part of a model state government, taking over the chambers of the New York State Senate and Assembly to debate bills they and their peers have written. Students learn about a wide variety of issues, develop critical thinking skills, and articulate their beliefs while engaging constructively with their peers from around New York State. This program teaches young people to use the democratic process to affect change with a real impact on their communities and around the state.
No student is turned away due to financial constraints. Housing and meals are provided to students.
High school students serve in one of the five parts of the program: Executive, Legislative, Judicial, Lobbyist, and Press. At the conference, students have the opportunity to put their work before an assembly of their peers for review. This program has inspired many students to enter politics and related fields including law and public service.
Media are invited to join on Friday, March 18 from 4:45- 6 pm at the Desmond Hotel. If you are interested, please email elang@cdymca.org
Traditionally, students spent the Saturday session at the Capital, but due to COVID-19, programming take place at the Desmond Hotel and the Albany Marriott. For more information on the program visit http://www.ymcanys.org/home/yag